Jenny Wren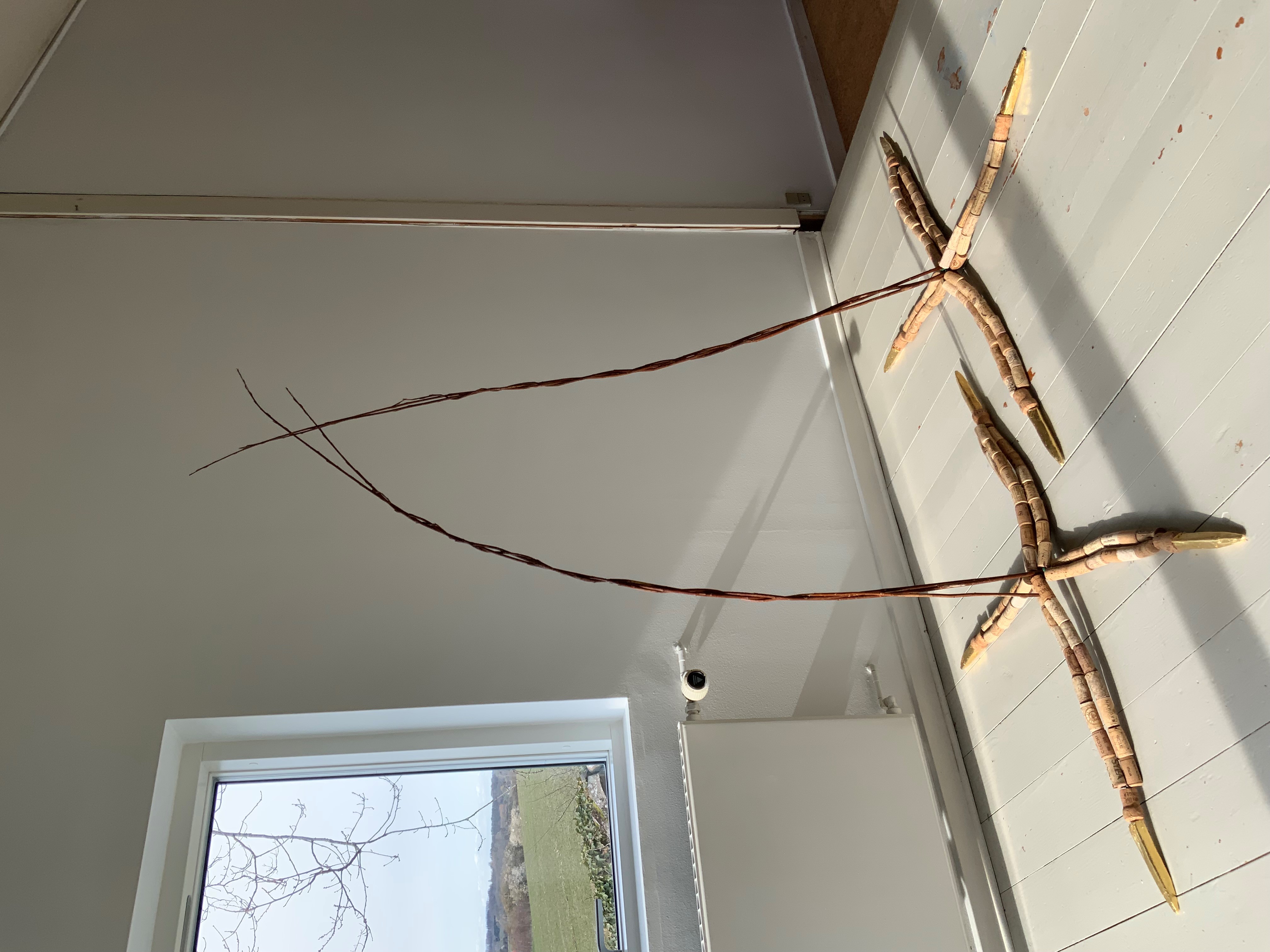 (used) wine and champagne corks, jesmonite, willow, trellis wire, gold-leaf
150 x 200 x 100 cms
The wren is a small, inconspicuous garden bird, widely considered a harbinger of spring and rebirth.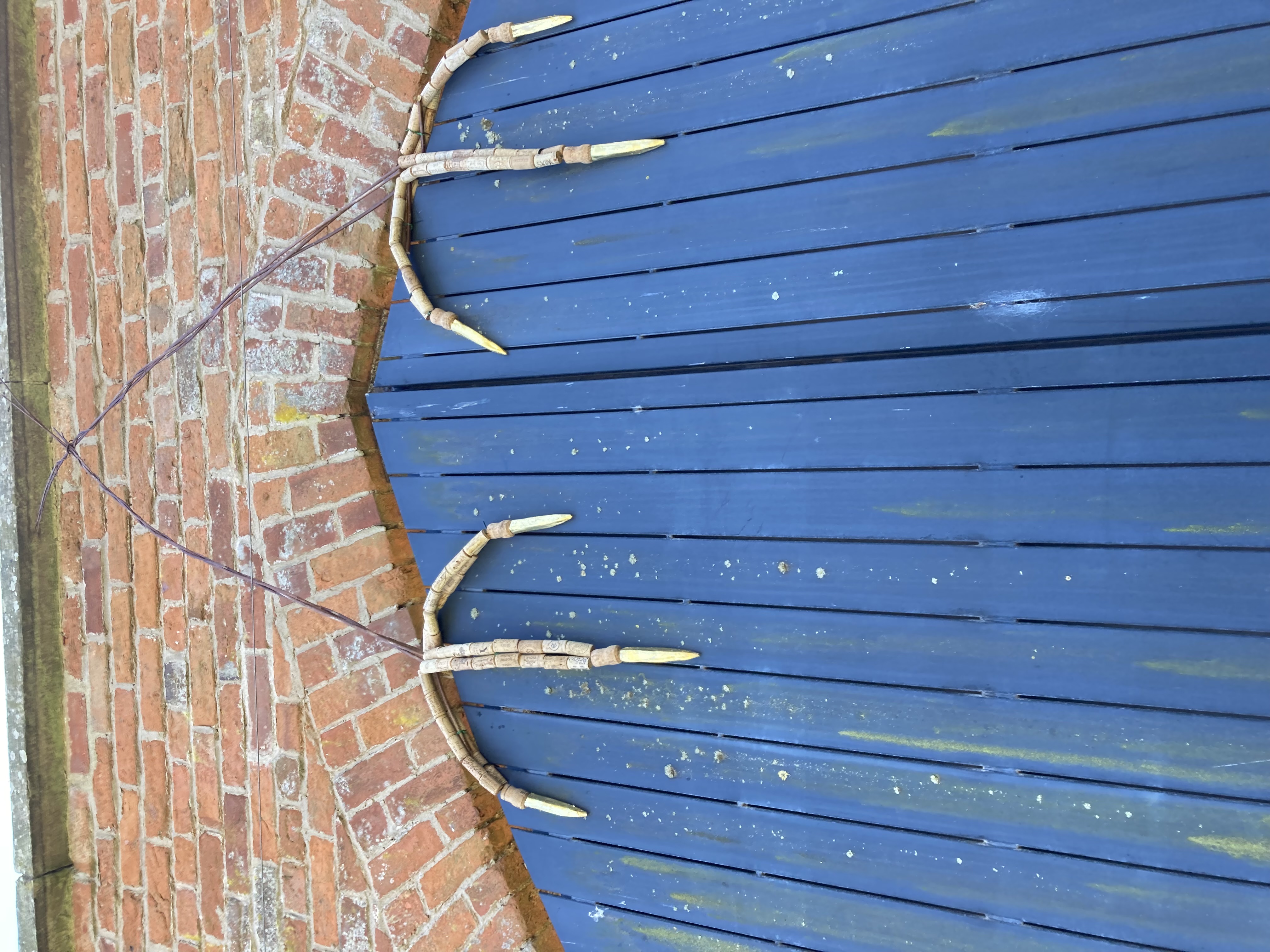 I have scaled up the small bird's feet to make visible the usually unseen and give it a sense of monumentality and grandeur. Jenny Wren was shown at the ForM Sculpture Exhibition, N. Ireland in 2022.
---
The Popo: an Alternative Reality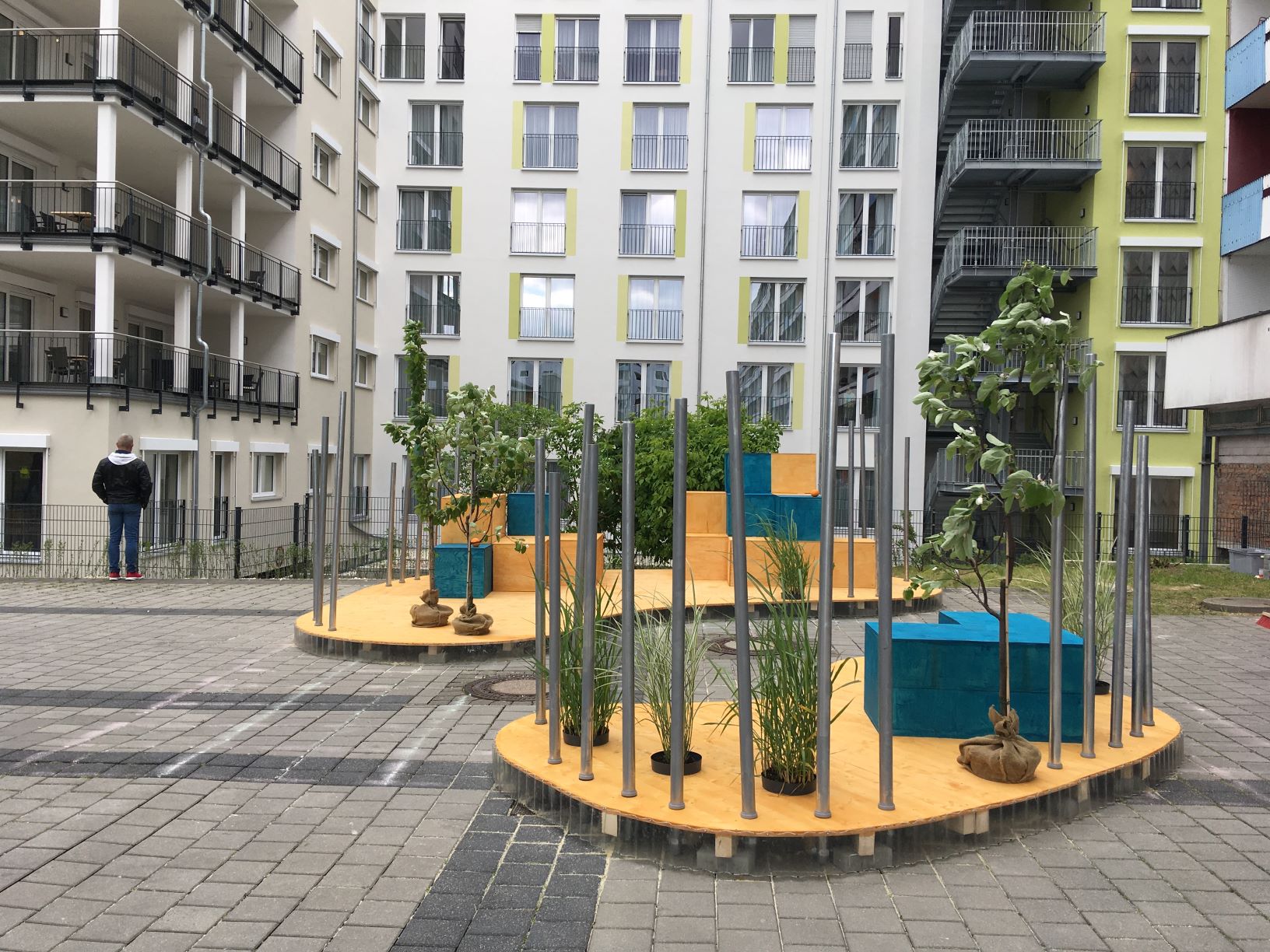 This is a collaborative, site-specific work which created an 'alternative reality' for a challenging space.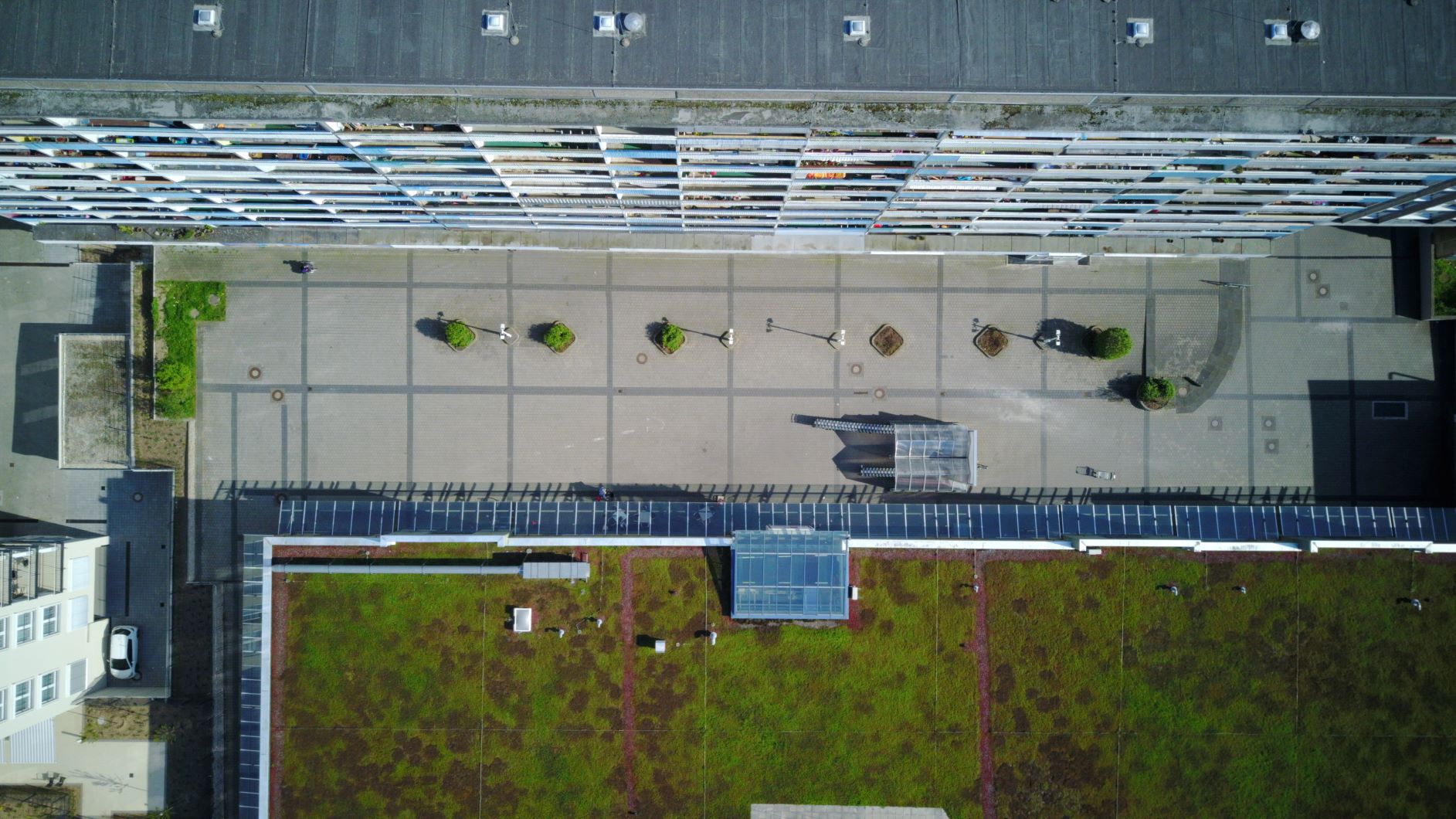 The Popo was created during the 72 Hour Urban Action in Jena-Lobeda, Germany, May 2019.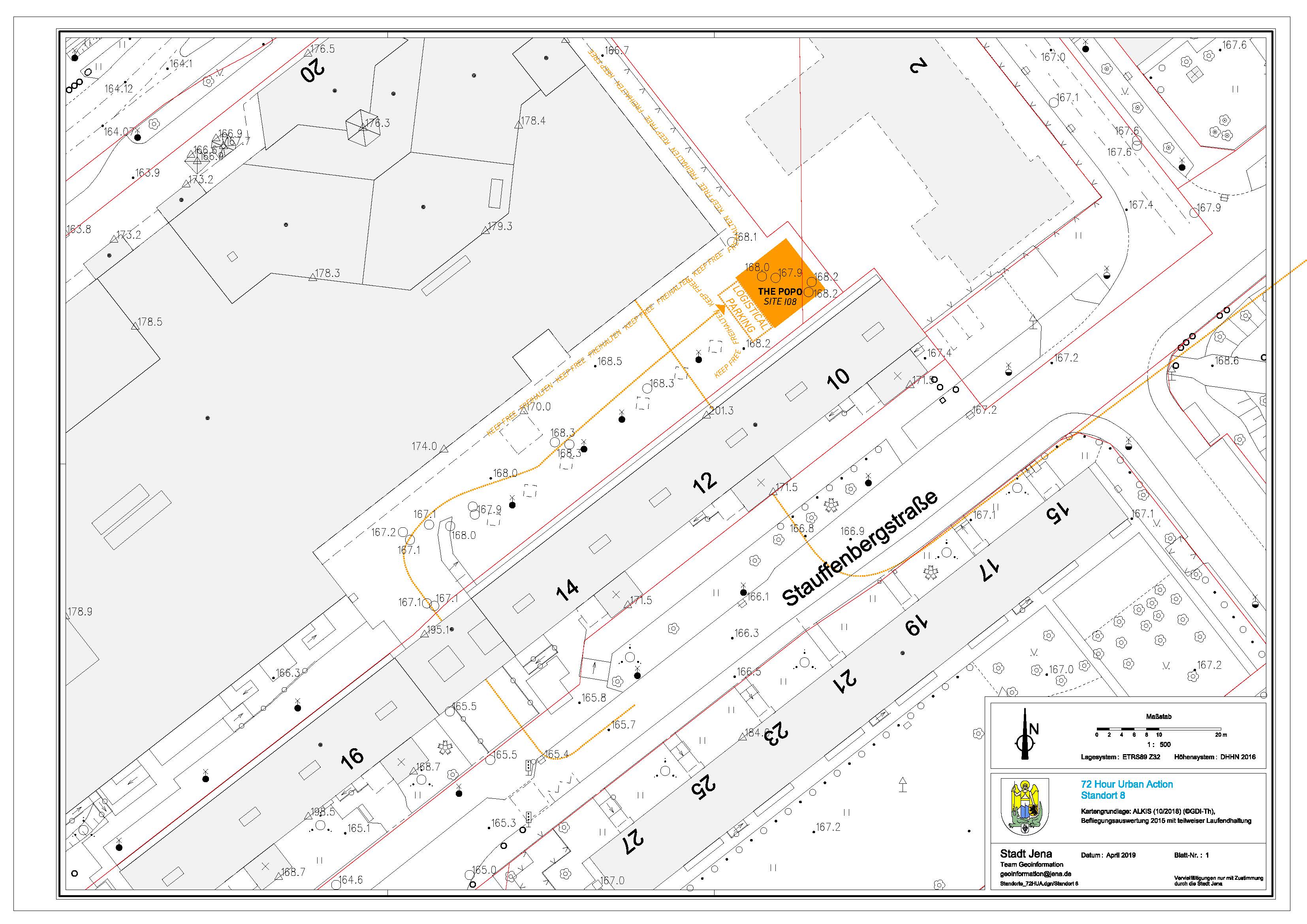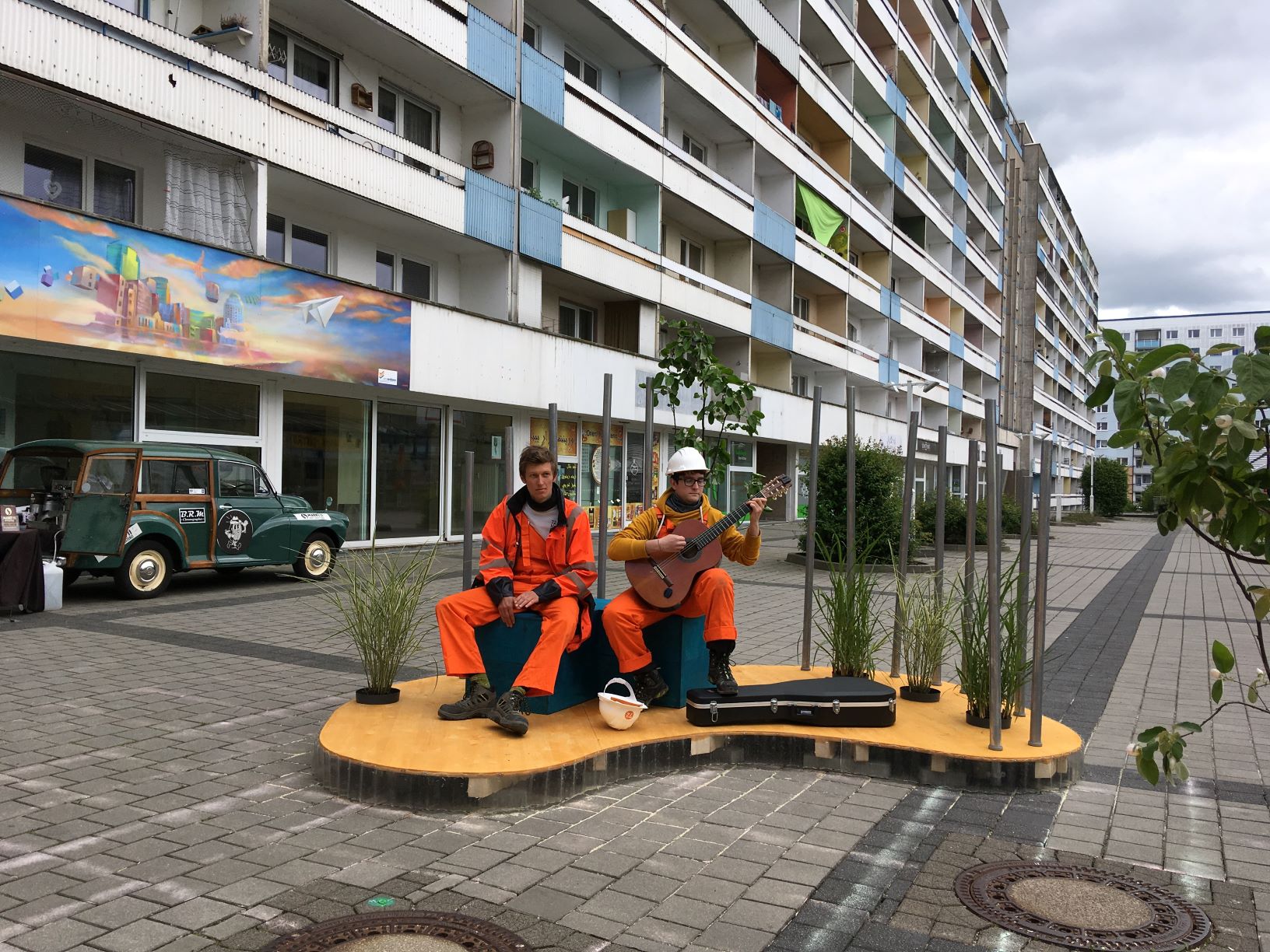 ---
Compass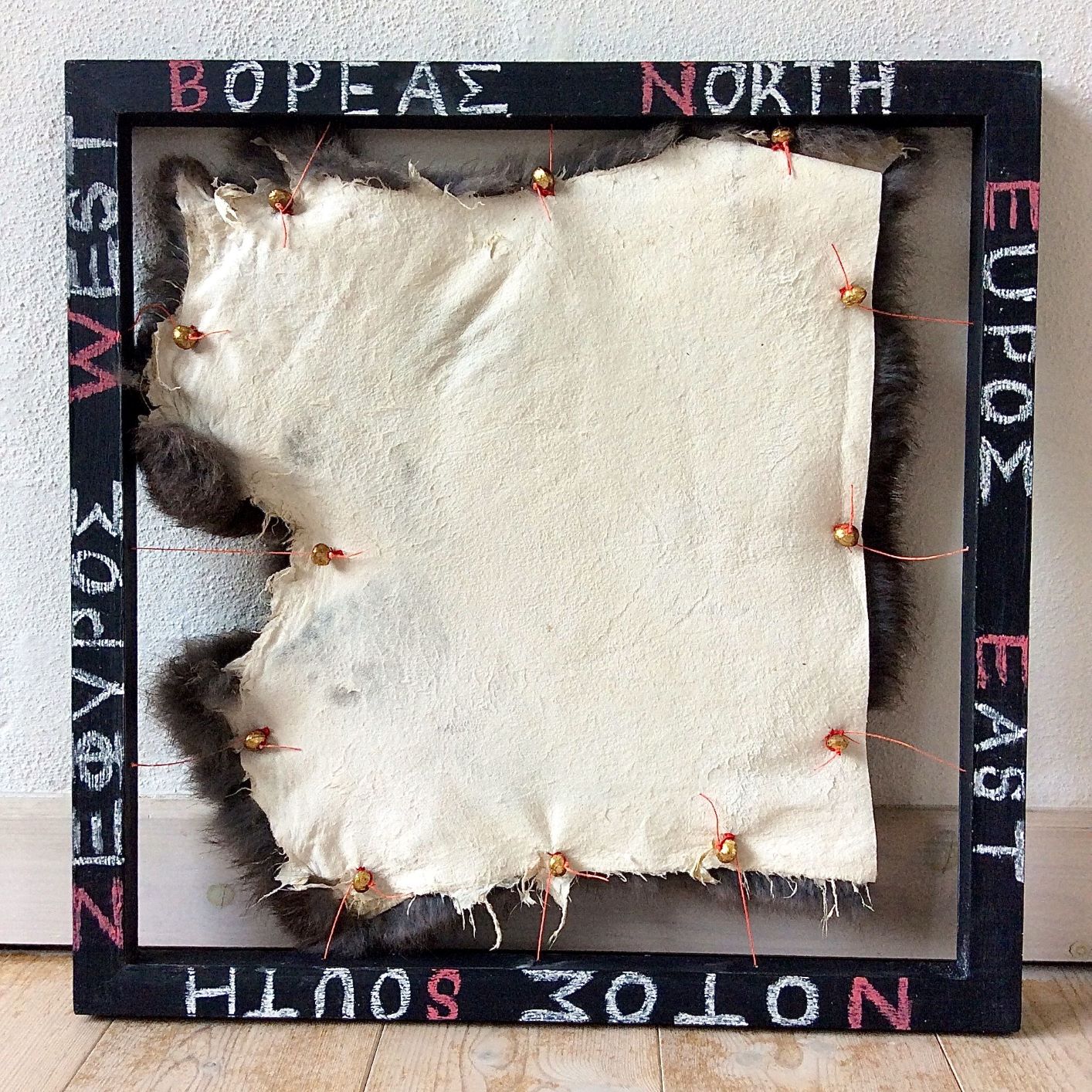 rabbit skin (ethically sourced), cherry stones, gold leaf, linen book-thread, drawing-pins, chalk, painted wood
40 x 40 x 10 cms
Compass is a 3-dimensional drawing in the form of a visual poem inspired by the literary and metaphorical travelogues of Odysseas Elytis.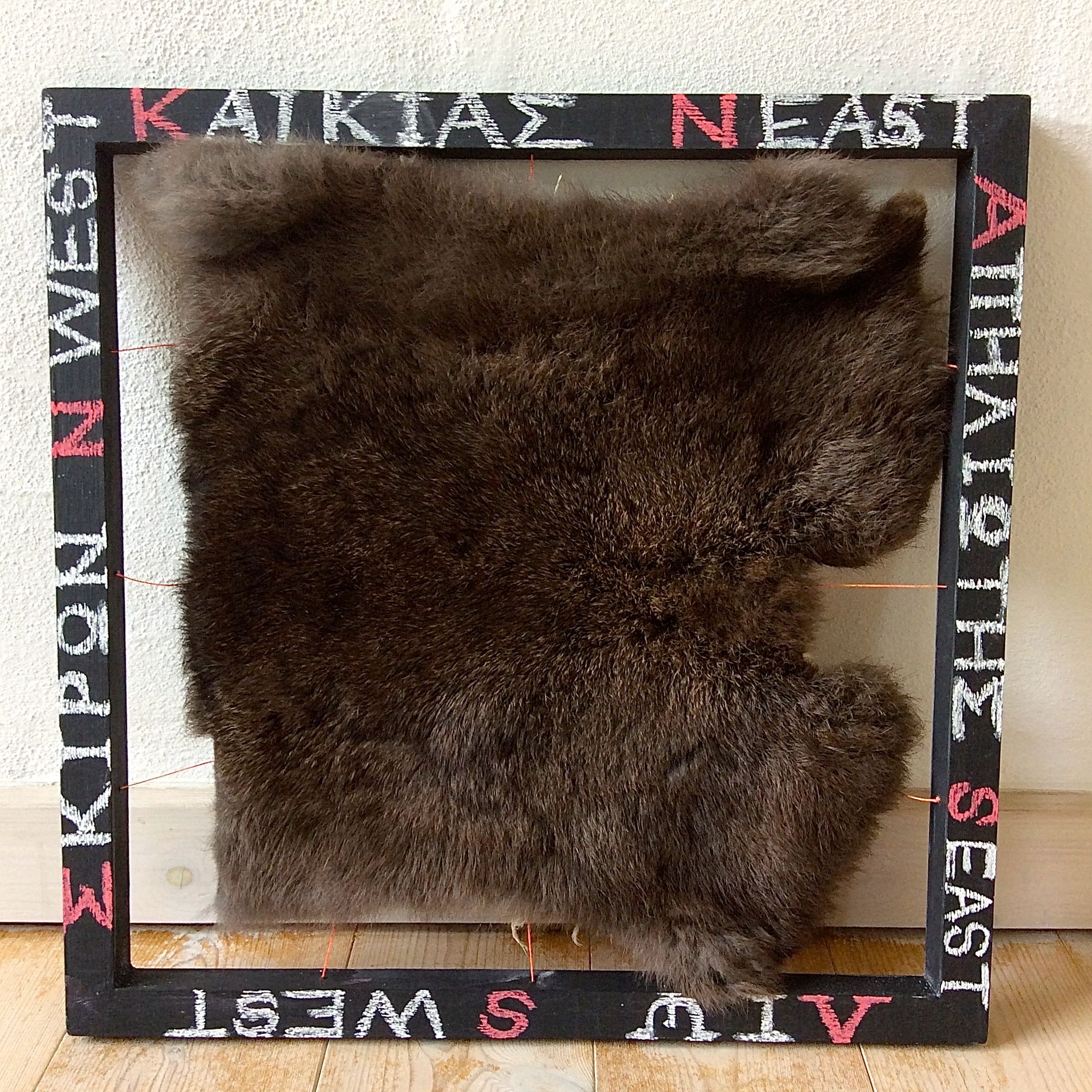 Εκεί εκεί να πάω σ' ένα νησί πετραδερό που ο ήλιος το λοξοπατάει σαν κάβουρας κι όλος τρεμάμενος ο πόντος ακούει κι αποκρίνεται.
ΜΑΡΙΑ ΝΕΦΕΛΗ (1978) ΠΑΤΜΟΣ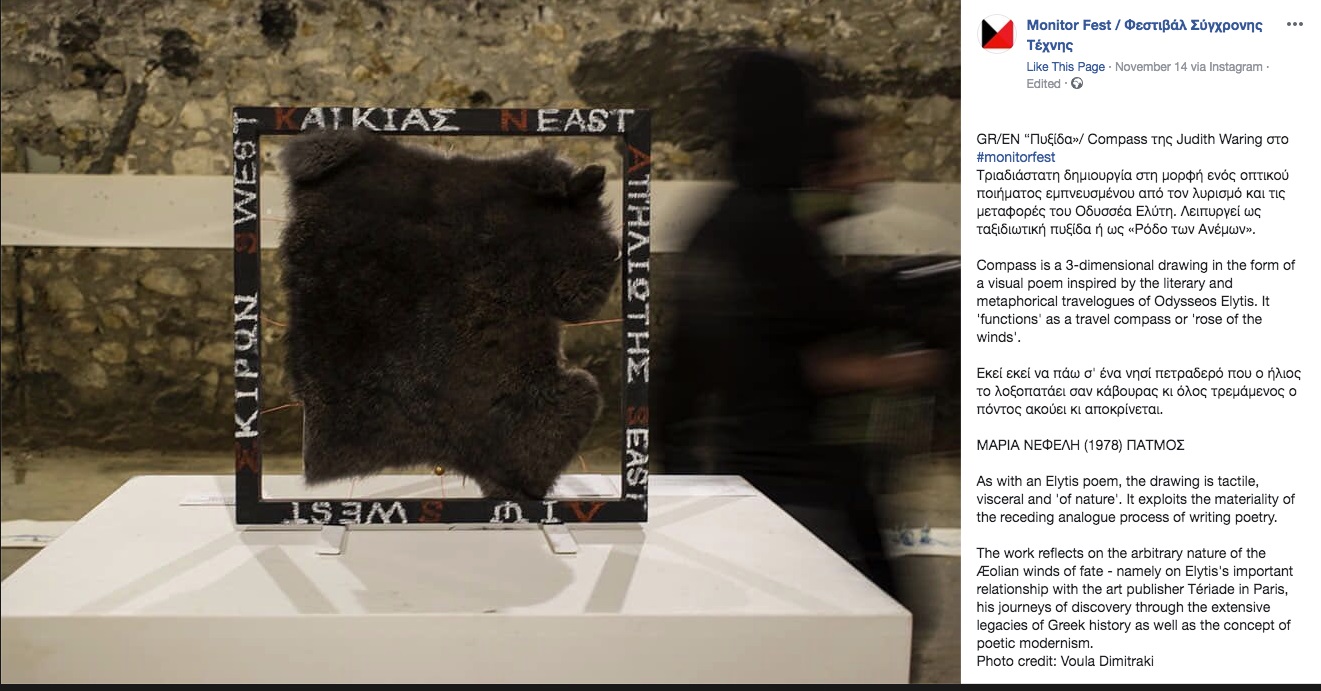 Compass was shown at Monitor Fest in Heraklion, Crete in 2018.
---
Folium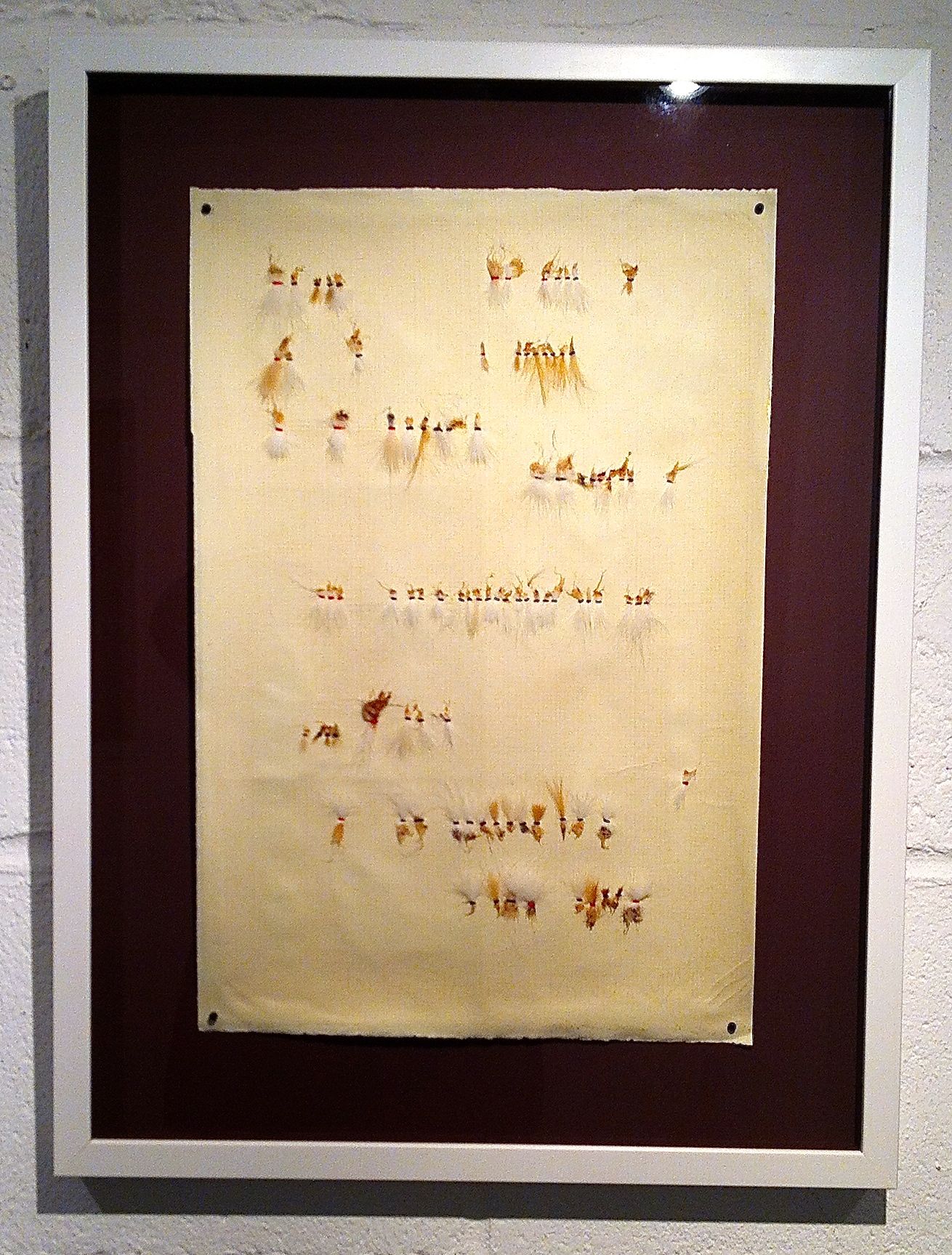 Bodleian hand-made paper (1975), Aida cotton, linen thread, harvested fur (obtained from a natural shedding process), gold leaf residue
46 x 32 x 0.5 cm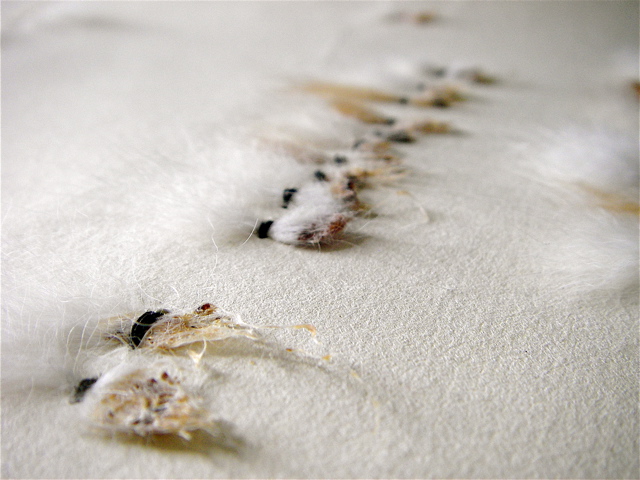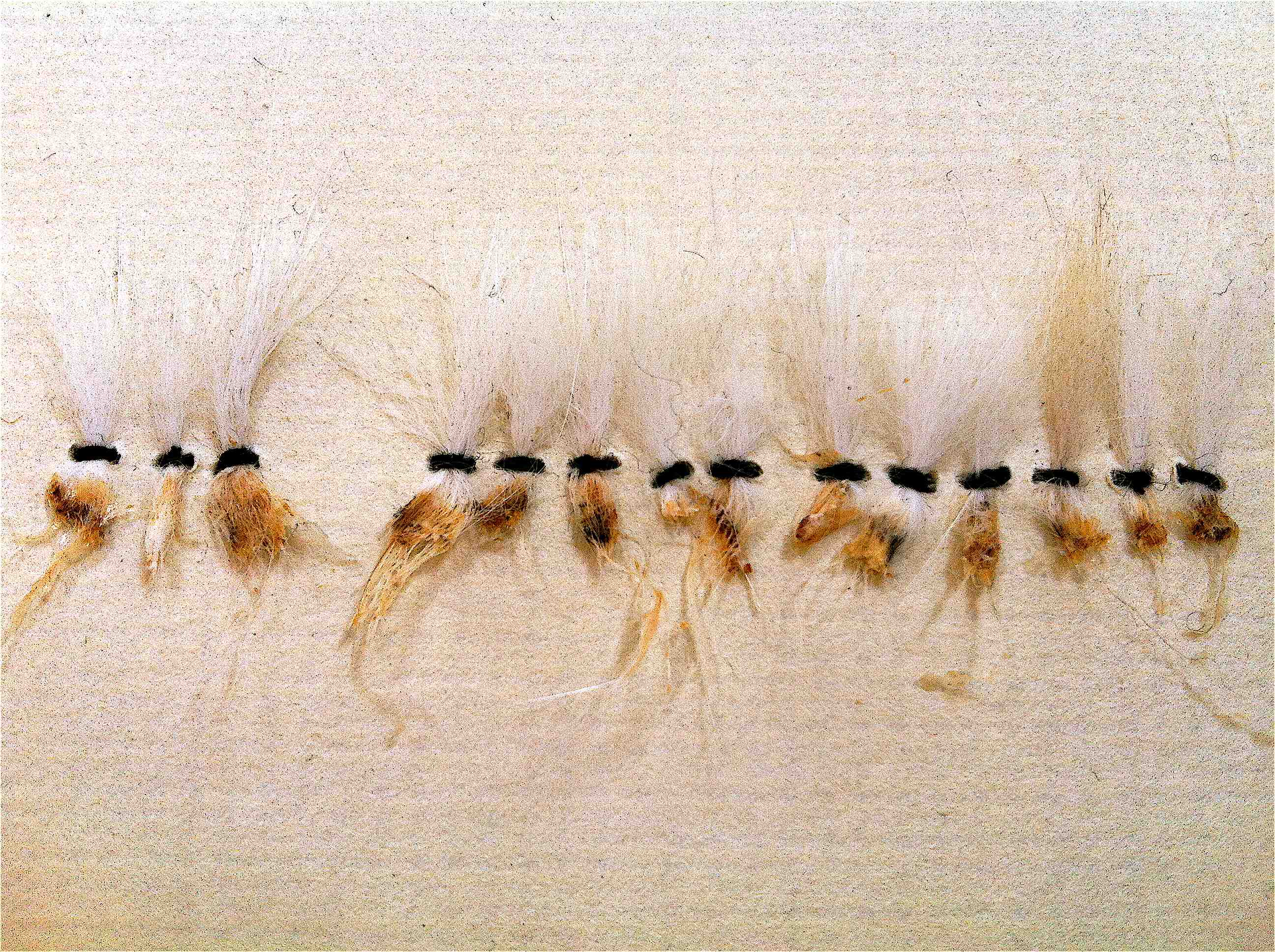 Folium turns the form of the manuscript book inside out; here it is both the object and subject of itself. Folium was shown at the New Museums Site, University of Cambridge in 2014.
---
livre bio//organic book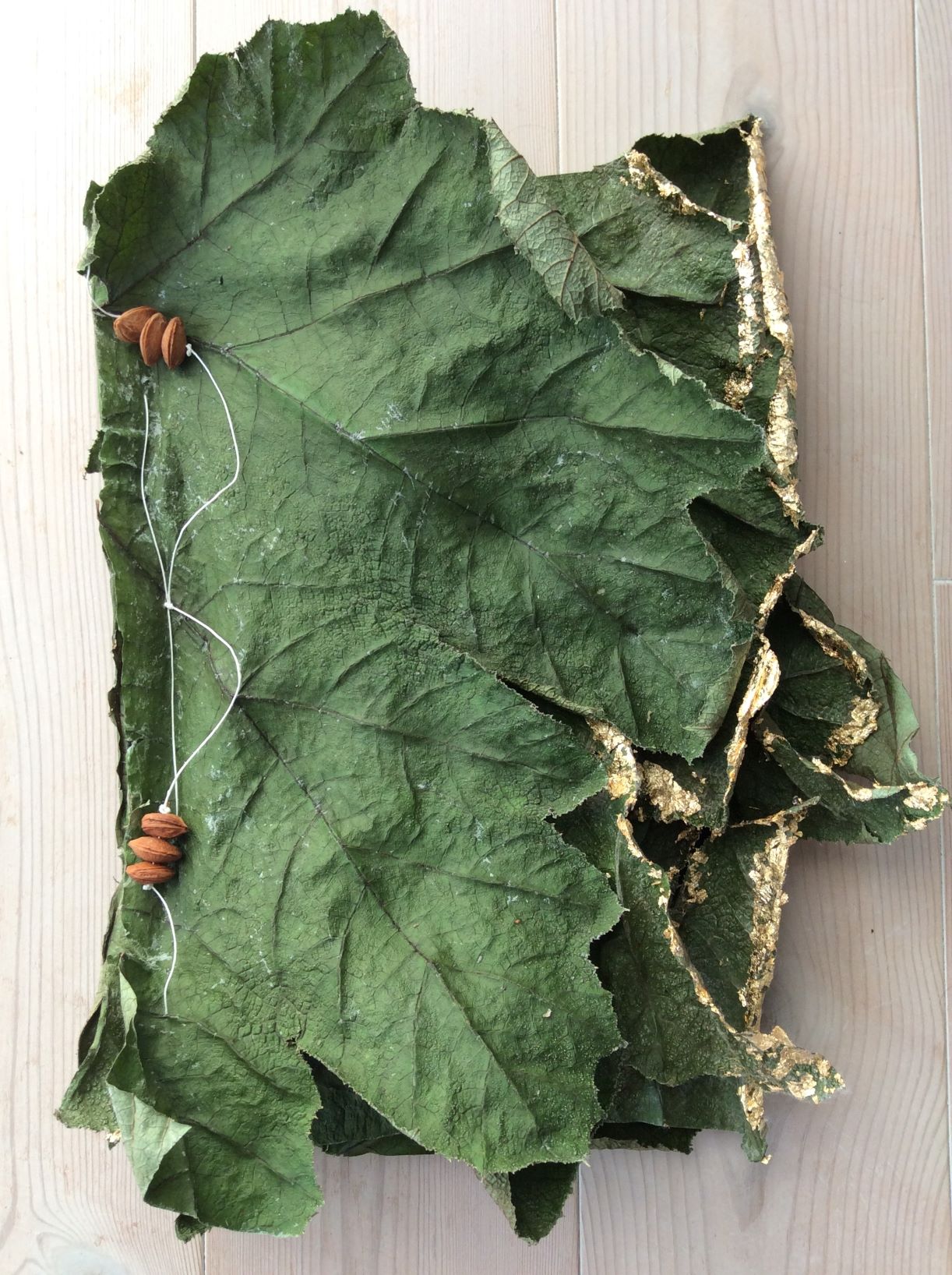 Gunnera manicata leaves, linen book cord, plum stones and gold leaf
29 x 21 x 10 cms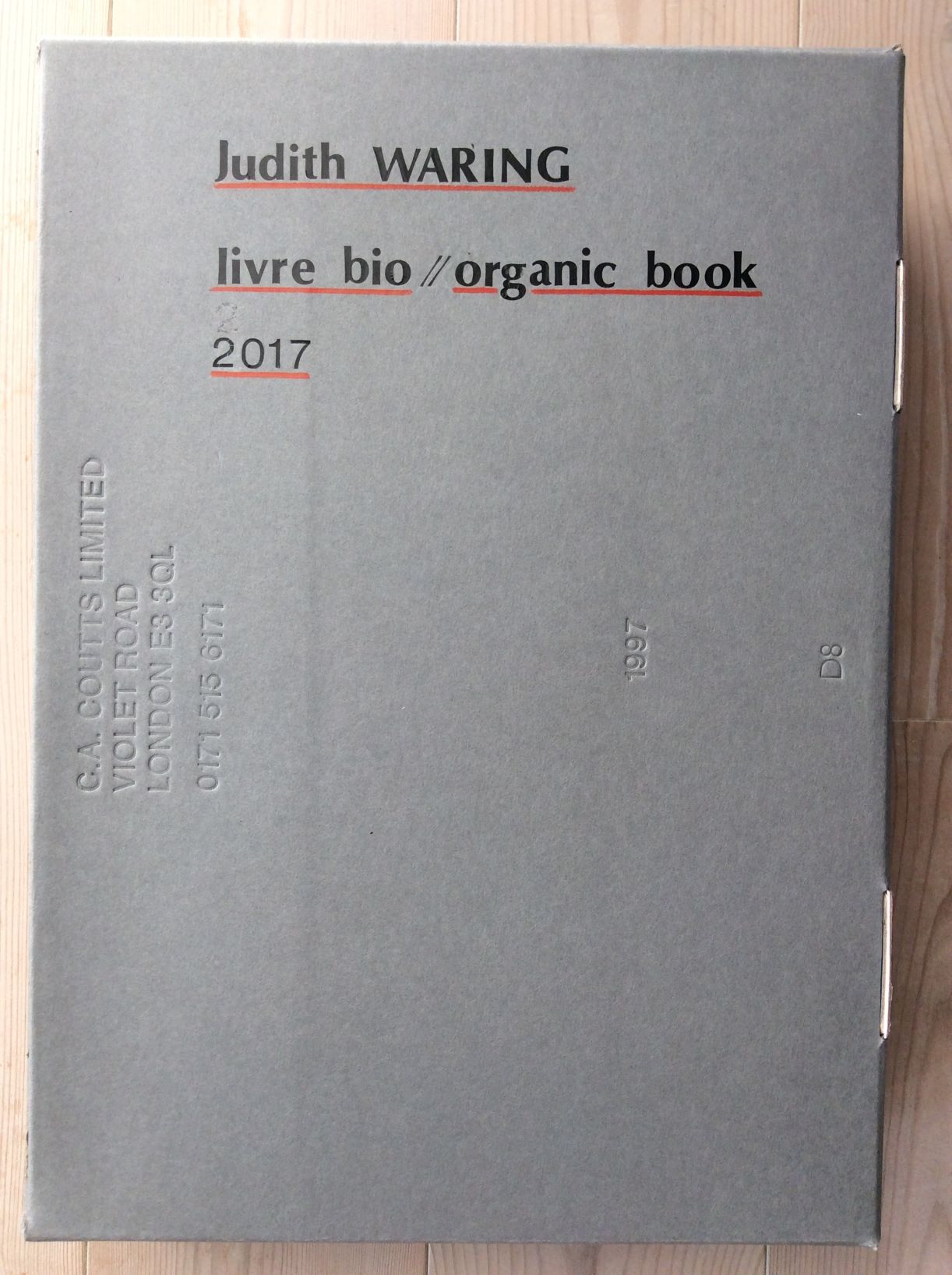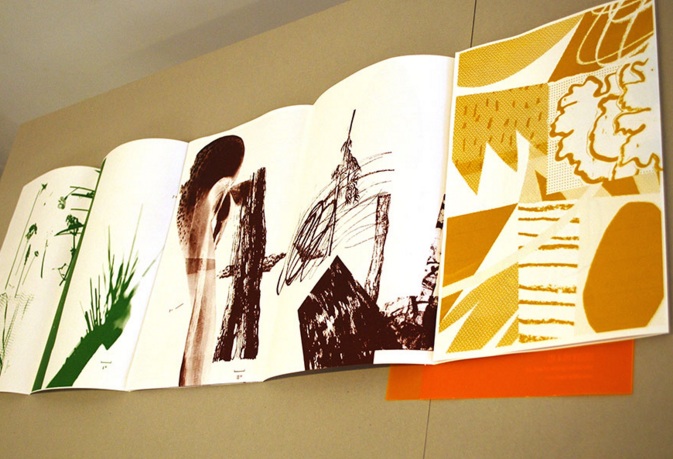 A quire was made from each of the single leaves. There is clearly a recto and verso (top side and bottom side) of each folium. Each quire is sown with a figure of 8 binding process using 3 sewing stations. The large veins of the leaves provide the support for the sewing structure.
livre bio was shown at Atelier Vis-à-Vis in Marseille, France in 2017.
---
Mare's Tail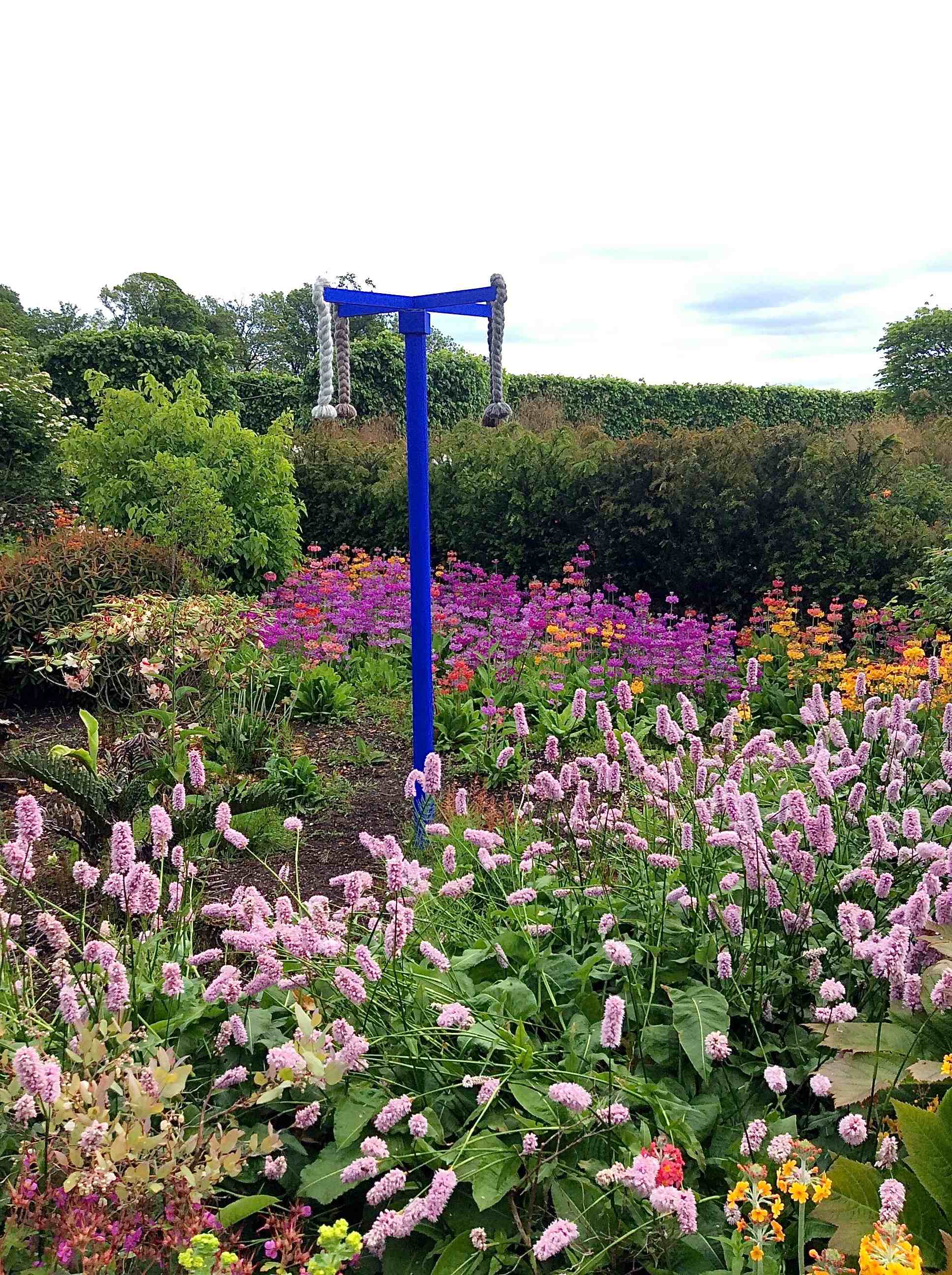 Wood, Icelandic dry wool, Majorelle blue
200 x 100 x 100 cm
Mare's Tail was made for the RHS award-winning (2009) Walled Garden in the grounds of Bangor Castle, N. Ireland. I researched the Garden's history from its creation in the 1850s, through its decline and subsequent reconstruction in 2008.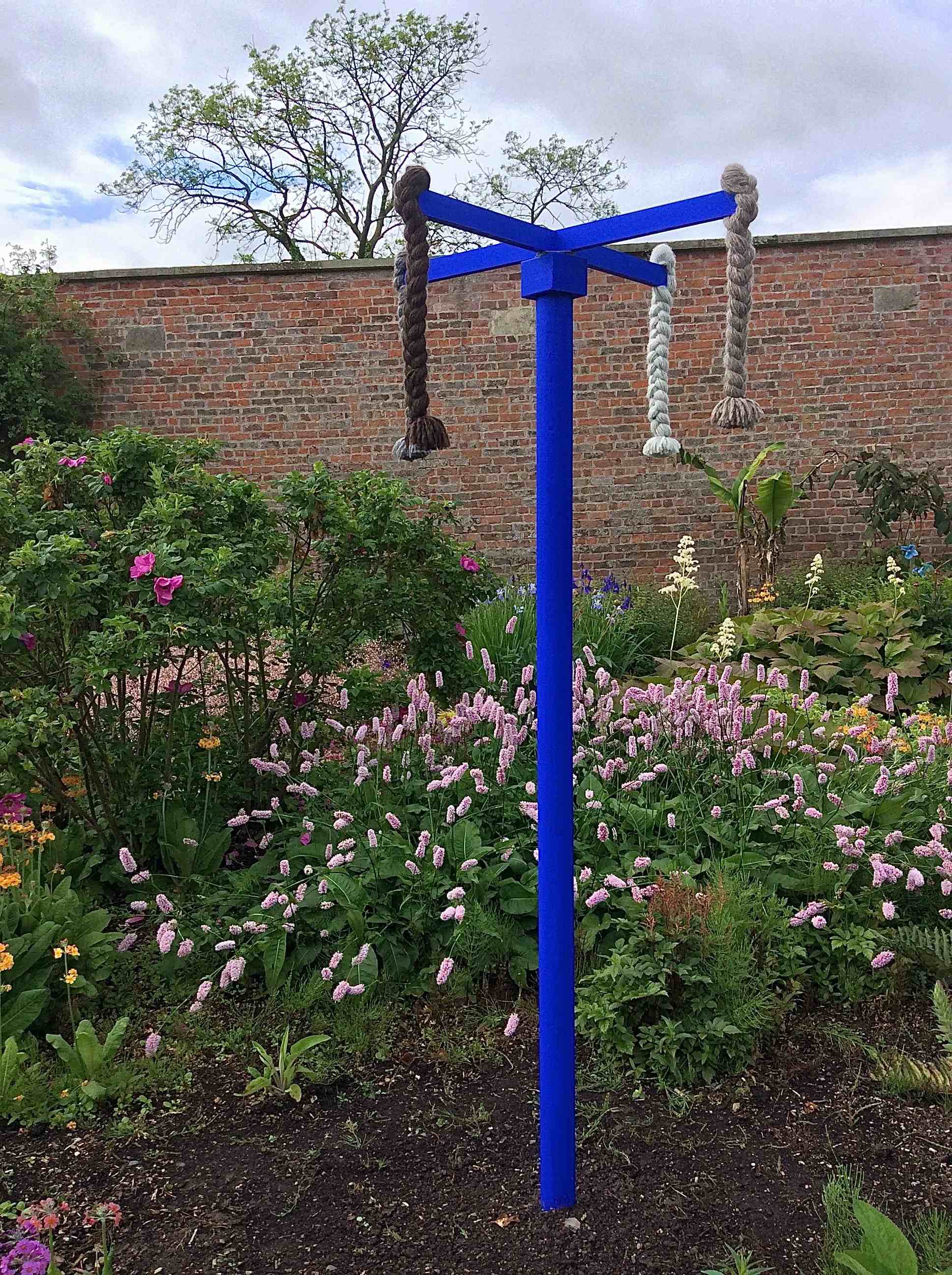 Mare's Tail was shown at the ForM Sculpture Exhibition, N. Ireland in 2017.
---
Tesserae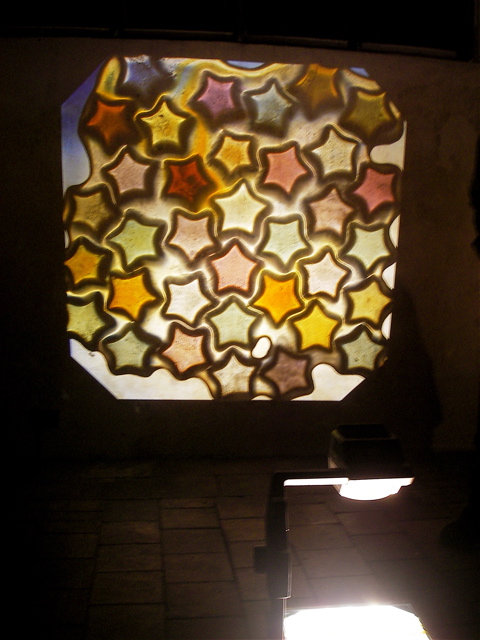 analogue overhead projector, fabricated faux glass
300 x 300 x 200 cm projection
Tessera is a 'window', a mimesis of the refraction of natural light through the medium of glass.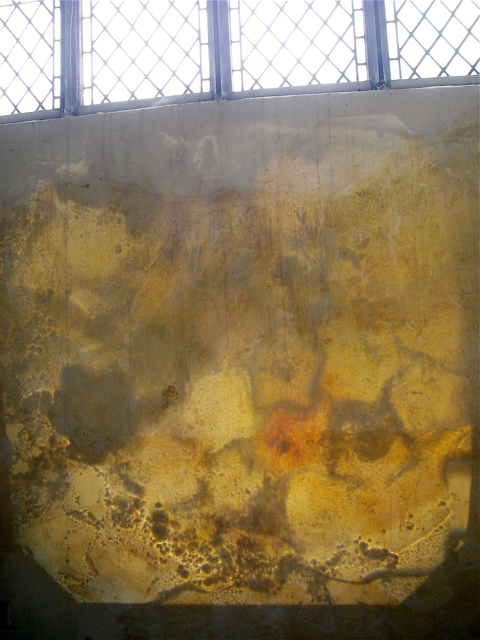 The projection occupies a space where a window had not and/or could not have existed previously.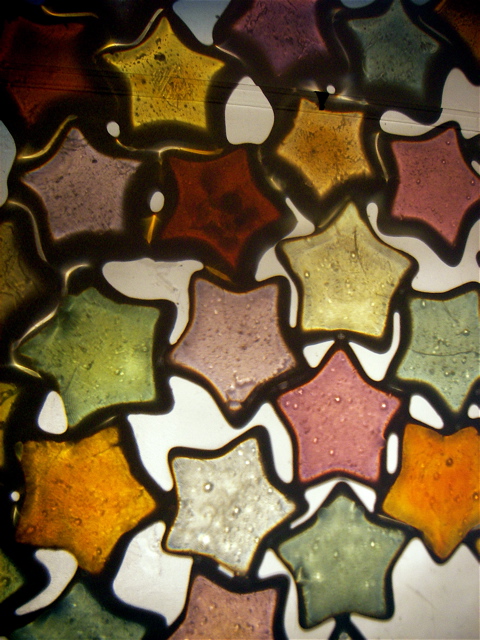 Tesserae was shown at St Peter Hungate in Norwich, England in 2012.
---
Rue Visconti, Paris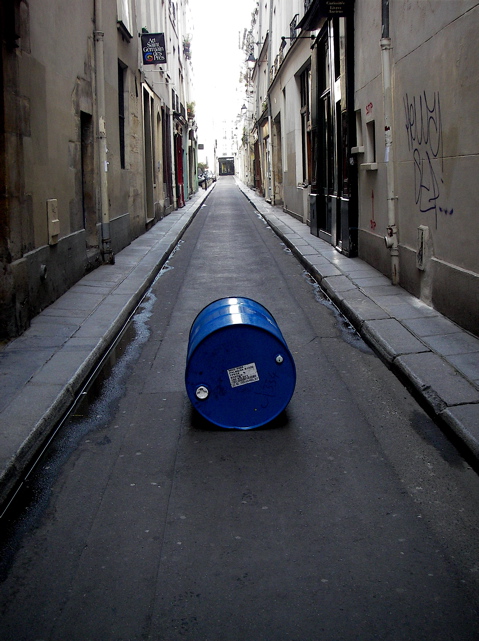 45 gallon oil drum, site specific installation
My work on boundaries and borders was inspired by Christo and Jeanne-Claude's 'Iron Curtain' from 1961/2.
This body of work was shown in London in 2010.
---
Vi Ses (See You)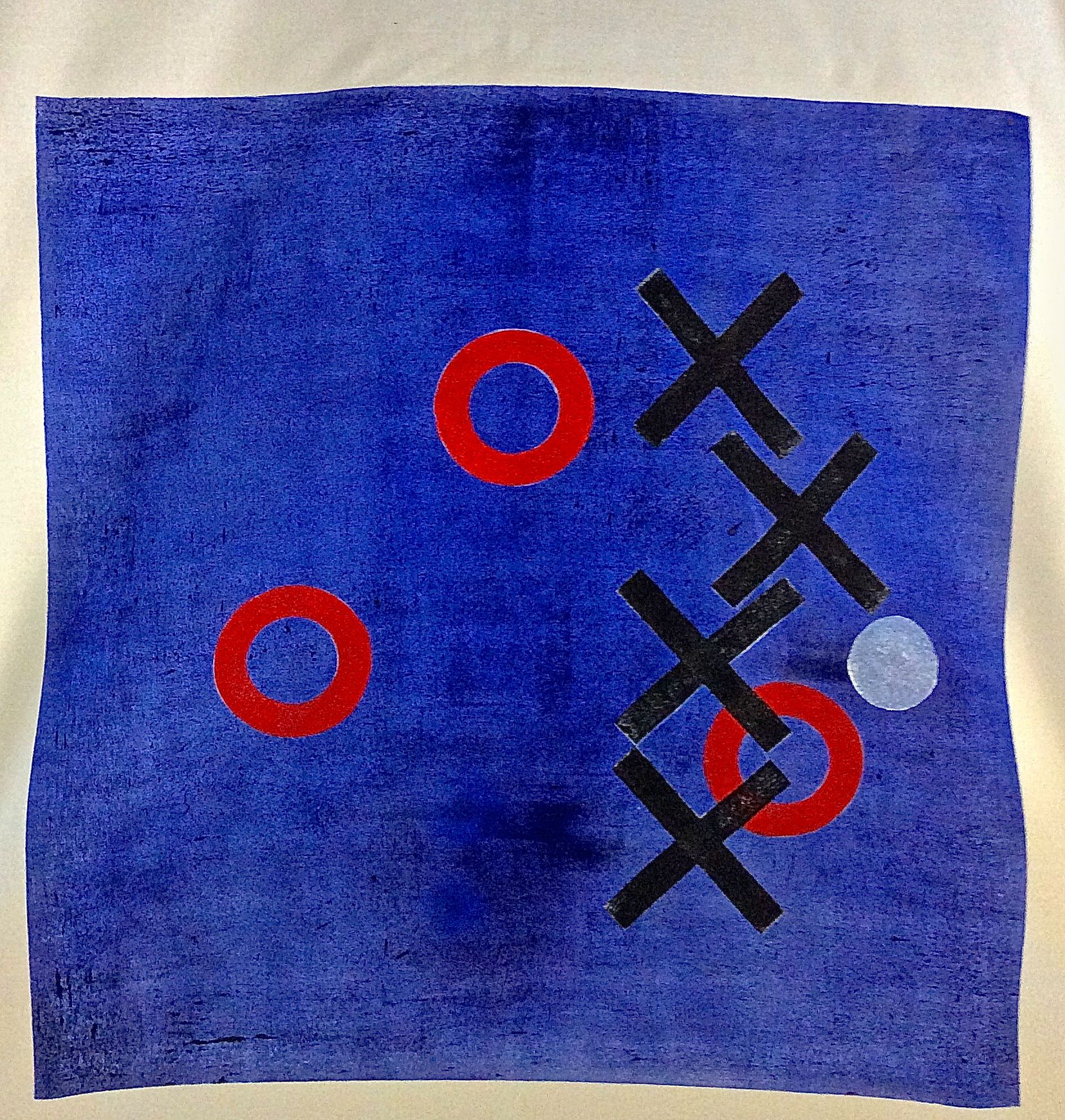 linocut on linen
150 x 150 cm suspended banner
Vi Ses was made for an outdoor exhibition in Denmark. The concept explored absence and the tension between presence and absence.
Vi Ses was shown in Faaborg, Denmark in 2016.
---
Four Kilometres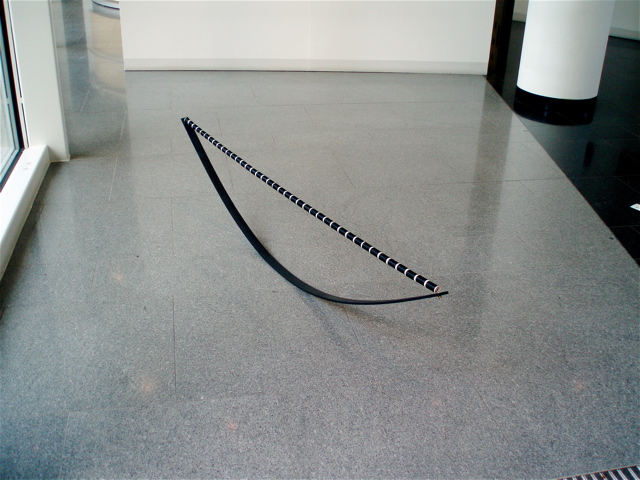 wood, spools of linen thread, steel wire
150 x 10 x 5 cm
Four Kilometres was inspired by the Hellespont swim in Turkey, crossing from the continent of Europe to that of Asia. The work is poised on its own long thread, like that of the spinning Fates of antiquity. Fragility and strength combine in the materiality.
Four Kilometres was shown at 'Blow My Skirt Up', Chelsea Futurespace, London in 2008.
---